Learn from Your Data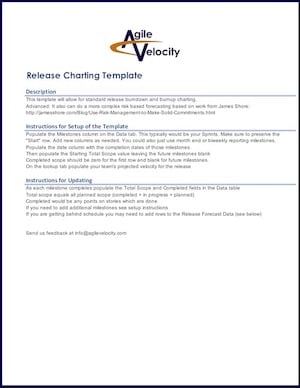 These reporting templates help you create useful reports for both Kanban and Scrum. Templates for the following are included:
Cumulative Flow Diagram (CFD) Template for Kanban - allows a team to create a CFD from their physical board.
Cycle Time Charts Template for Kanban - supports cycle time and spectal analysis charts.
Release Charting Template - support for burnup, burndown and more complex risk-based forecasting.