Join us - Flow Metrics for Scrum Teams Webinar
In this fast-moving world, our Scrum teams need the right tools to see how we're doing and where we can do better.
Flow metrics provide a data-driven approach to optimize processes, enhance transparency, and align work, ultimately improving efficiency and achieving better outcomes.
Join Colleen Johnson on Wednesday, October 4th, at 2:00 PM CT for a deep dive into Flow Metrics like Throughput, Cycle Time, WIP Limits, and Work Item Age.
Together we will break down how these metrics play out in your day-to-day Scrum events, from Sprint Planning to those ever-enlightening Sprint Retrospectives.
Let's explore how Flow Metrics can be your secret sauce to a superpowered Scrum team!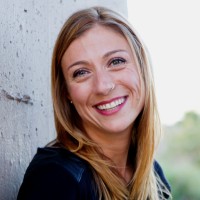 Colleen Johnson

Agile Transformation Coach
Colleen is a Transformation Coach with Agile Velocity and the CEO of ProKanban.org, an inclusive Kanban learning community. She is also co-founder of ScatterSpoke, a proud Atlassian Ventures Portfolio company driving actionable improvements through retrospective data. She has presented and taught Agile to audiences around the world. As a coach, she has worked across a range of industries with clients like Wells Fargo, eTrade, Home Depot, Tanium, Gemini, and more.
Colleen helps organizations apply a systems thinking approach to aligning agile methodologies end-to-end. She has served as a board member for Agile Denver, the Agile Uprising, and chair of the Mile High Agile Conference. She is happiest in the woods, camping with her three kids and very patient husband.