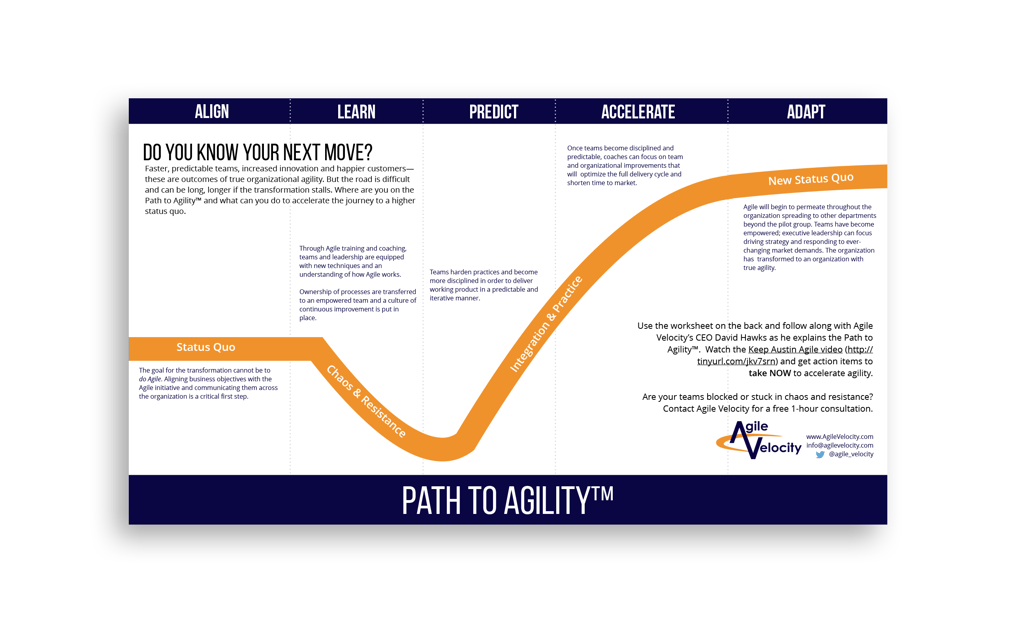 The Path to Agility® is a proven model designed by our team of Agile coaches to prevent stalled and failed Agile transformations. All five phases -- ALIGN, LEARN, PREDICT, ACCELERATE, and ADAPT -- are explained on the worksheet.
Sidestep pitfalls and sprint toward business agility
Faster predictable teams, increased innovation, and happier customers -- These are outcomes of true organizational agility.
But the road is difficult and can be long -- even longer if the transformation stalls. Worse yet, teams can regress, falling back to bad behaviors.

Where are you on the Path to Agility® and what can you do to accelerate the journey to a higher status quo?
Download the worksheet and follow along with the video below as David Hawks explains the Path to Agility®.
Path to Agility®: Adoption Patterns to Overcome Pitfalls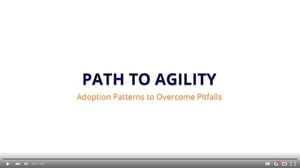 The video explains:
Common hazards experienced along the journey

Symptoms of a stalled Agile transformation

Solutions for moving forward
Plan your next step

Use the free download to assess your teams and gather action items


to accelerate agility.